Awards & Scholarships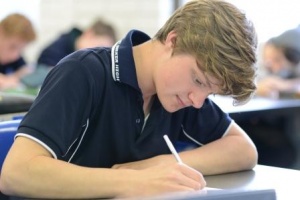 Mount Barker High School recognises the success of our students each term by presenting academic achiever certificates to all students who meet the academic requirements at our end of term Academic Achievers assemblies.
Prizes and merit certificates are awared to our Year 12 students to acknowlege the hard work and dedication at their end of year Presentation Assembly.
Since the end of 2015, The David Floyd Smith Prize has been awarded to a Year 11 or 12 student to recognise their interest in agriculture and conservation.
From early 2016, The Matt Baird Scholarship has been awarded to students annually to assist them to meet their full potential.