Wellbeing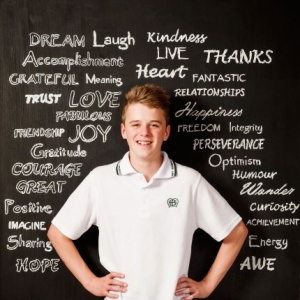 We take the physical, mental and emotional wellbeing of our students very seriously. Mount Barker High W, Pastoral Care Worker, and Aboriginal Community Education Officerr.
All staff members have undertaken training in the principles of Positive Education, which form an integral part of the school's curriculum, policies and procedures.
Respect Ethos
The Respect Ethos of Mount Barker High School was collaboratively developed by staff, students and parents, and underpins the way we work and interact. The promotion of respect for self, respect for others, respect for property, and respect for the school, forms the basis of the behaviour expected from staff and students.
Mount Barker High Respect Ethos
Anti-bullying
Mount Barker High School does not tolerate bullying in any form, and all staff members and student leaders are committed to identifying, responding to and eradicating this unacceptable behaviour.
Bullying and Harassment Policy
Bullying and Harassment Brochure