School Bus Service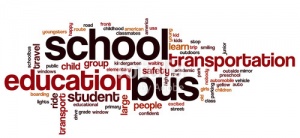 The Department for Education and Childhood Development (DECD) provides a school bus service to students who live in the Mount Barker area and are eligible to travel to us as their nearest government school.
Eligible students include those who:
Live within the Mount Barker area
And live more than 5km from their nearest government school
The school bus service is co-ordinated by Mount Barker High School, with no cost to parents.
Please note: a new bus application form must be submitted each year.
Bus Information 2018
Application Form for bus travel
Bus Timetables
The Wistow Route is managed by the Mount Barker Primary School, and needs to be applied for on a different form. Applications can still be sent to Mount Barker High School.
Route Maps
The Macclesfield Route is currently under review and may be changed in 2019. If it changes, all families who have applied to use this route will be advised by the Mount Barker High School Bus Coordinator.