Study Abroad Program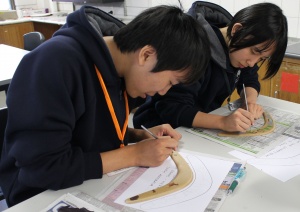 International students can participate in the 1, 2, 3 or 4 term Study Abroad Program. This is a short term program where students enter mainstream classes and can choose from either academic or experiential programs suitable for their interests and needs.
Students can commence their studies at the beginning of any school term from Year 8 to Year 12.
Government organised and approved homestay accommodation is provided which will allow students to experience life in South Australia. Alternatively, you can nominate to live with a relative or family friend.
For further information, visit International Education Services (IES) at http://www.internationalstudents.sa.edu.au and express a preference for Mount Barker High School.
If you are a local family interested in hosting an International Student, you can find information at International Education Services by following the link above or by contacting our
International Student Coordinator, Kirsten Wissell
kirsten.wissell745@schools.sa.edu.au
or our
International Student Manager, Chris Draper
christine.draper427@schools.sa.edu.au
or phone the school on 8391 1599
Information regarding the curriculum offered at Mount Barker High School, go to:
Our Curriculum
Information about the compulsory school uniform at Mount Barker High School, go to:
Our Uniform
Information regaring ICT at Mount Barker High School, go to:
Bring Your Own Device