Positive Education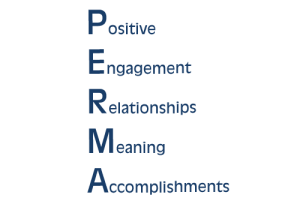 Positive Education is embedded in our House Program and subject teaching.
Positive Education aims to provide students with skills and knowledge to increase resilience and wellbeing. Based on the work of Professor Martin Seligman and other researchers in the field of positive psychology, it aims to build students' PERMA – Positive Emotion, Engagement, Relationships, Meaning and Achievement/Accomplishment – Professor Seligman's definition of wellbeing. The goal is to build upon and strengthen their understandings of Positive Education through a range of activities woven through the House program.
In the House Program, we follow themes based on research from the field of positive psychology.
Themes for 2023:
Term One
Character Strengths
Teamwork
Kindness
Accomplishment
Term Two
Flow
Mindfulness
Hope
Curiosity
Humour
Term Three
Thinking Habits
Meaning
Forgiveness
Celebration of Accomplishments
Term Four
Perseverance
Positive Emotions
Altruism
Celebration of Achievements