Pathways Program - VET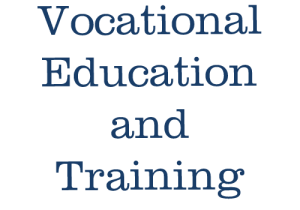 Our school offers a range of flexible learning options for students to complete VET competencies and qualifications.
Our on-site facilities offer an extensive range of VET courses, such as Electrotechnology and Plumbing.
As part of our Adelaide Hills Student Pathways (AHSPS) membership, we can offer our students an extensive range of VET courses. This partnership allows VET and Industry Pathways Programs (IPP) students to access facilities and courses provided in the Adelaide Hills Trade Training Centre.
For more information, please visit: http://www.ahsps.com.au
Work Experience
Print, complete, and sign the Workplace Learning Agreement Form if you are undertaking or planning on undertaking any work experience. Please make sure that you complete the form for the appropriate year.
Applying to undertake a VET Course
The following documents need to be read and completed to apply to undertake a VET course. Documents 1 to 4 need to be completed in the order listed. Click on the links below.
The following information will assist in applying for a VET course
The following information will assist in understanding the process of gaining an apprenticeship and/or traineeship
PEER and CITB Information
Electrotechnology and Publimbing applicaton form
Career Driven - free driving lessons
Follow this link for further information

Other VET School Clusters
Southern Adelaide and Fleurieu Trade School
North Eastern Vocational Opportunities (NEVO)
Inner South Curriculum Alliance
School-Based Apprenticeships/Traineeships
Please print, complete and sign the 1285-School Pre-endorsement of an Australian School-based Apprenticeship form and email the same to Nathan Doble along with your current resume.
School Pre-endorsement of an Australian School-based Apprenticeship

For further information, check out these websites
TAFE SA - courses for school students
Australian Apprenticeships Pathways