Australian Curriculum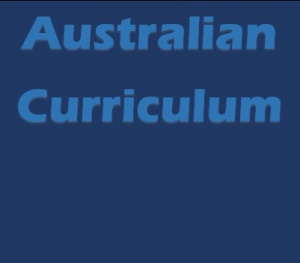 The Australian Curriculum sets out the core knowledge, understanding, skills and general capabilities important for all Australian students. The Australian Curriculum describes the learning entitlement of students as a foundation for their future learning, growth and active participation in the Australian community. It makes clear what all young Australians should learn as they progress through schooling. It is the foundation for high-quality teaching to meet the needs of all Australian students.
The Australian Curriculum will eventually be developed for all learning areas and subjects: it began in 2013 for English, Mathematics, Science and History; and in 2015 included Geography, Languages, The Arts, Economics, Business, Civics and Citizenship, Health and Physical Education, Information and Communication Technology and Design. In 2016 students began the Australian Senior Secondary Curriculum in Mathematics and English and in 2017 the curriculum was expanded to include the Sciences, History and Geography. From 2018, the Sciences, History and Geography will be taught at Mount Barker High School at Year 12 level. Although the curriculum has been endorsed Nationally, States are responsible for determining how the content is to be integrated into courses.
The Australian Curriculum sets out what all young people should be taught through the specification of curriculum content and the learning expected at points in their schooling through the specification of achievement standards.
Each learning area or subject includes:
• a statement of rationale and a set of aims
• an overview of how the learning area is organised
• year level descriptions
• content descriptions (knowledge, understanding and skills) specifying what teachers are expected to teach
• achievement standards that describe the quality of learning (the depth of understanding, extent of knowledge and sophistication of skill) expected of students at points in their schooling
For more information on the Australian Curriculum visit:
www.australiancurriculum.edu.au