Positive Education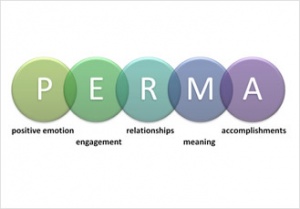 Positive Education is a compulsory one lesson per week, year-long subject.
Positive Education aims to provide students with skills and knowledge to increase resilience and wellbeing. Based on the work of Professor Martin Seligman and other researchers in the field, the course aims to build students' PERMA – Positive Emotion, Engagement, Relationships, Meaning and Achievement/Accomplishment – Professor Seligman's definition of wellbeing. The aim is to build upon and strengthen their understandings of Positive Education through a range of age appropriate activities.
Below are examples of content covered in specific year levels.
Year 8
Students explore what makes positive relationships, the benefits of doing things for others, fixed and growth mindsets, gratitude, character strengths, goal setting, optimism, resilience and mindfulness.
Year 9
Students explore accomplishment, looking at fixed and growth mindsets, positive/negative self-talk and goal setting. They develop skills to increase positive emotions, mindfulness, gratitude, meaning and engagement, and, through doing things for others, develop an understanding of how to build strong relationships.
Year 10
Students explore building resilience through challenging faulty thinking. They learn the value of spotting character strengths, how to build positive emotions and foster positive relationships. They discover the benefits to self in doing things for others, which culminates in a full day community service activity.
Year 11
Students learn about improving relationships and increasing positive emotions. They work on skills to increase meaning, accomplishment and engagement, including positive self-talk and building growth mindsets.
Year 12
Students learn about fixed and growth mindsets, engagement and looking after themselves through mindfulness and relaxation. They learn time management and organisation skills to aid achievement and develop skills to increase optimism, persistence and resilience.