Fees & Payments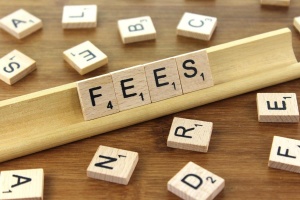 Mount Barker High School is a public school offering state-funded education to all its students.
As with all Department for Education schools, some extra fees are charged by the school to cover additional costs such as IT infrastructure and student resources. These fees are set by the Governing Council in consultation with the school community.
Parents may pay anytime by:
Calling the school on 8391 1599. Please ask to speak to our Finance Officer, who is authorised to accept your credit card details over the phone.
Visiting the school reception area, which accepts cash, credit card or cheque (made out to Mount Barker High School).
By downloading the Qkr! app and once registered, use your smartphone to make secure payments. More information can be found about how to access this app by following this link: Qkr! payments
Any families who wish to set up a direct debit for the payment of school fees can download a Direct Debit Request form by following this link: Direct Debit Request form. Return the completed form to the school via email dl.0783_finance@schools.sa.edu.au or by visiting the school reception area.
The cashier's office in the student reception area is open for students to make any payments Monday to Friday before school, between 8.30am and 8.40am and every recess from 10.45am to 11.15am (Wednesday recess 10.25am - 10.55am)