Enrolment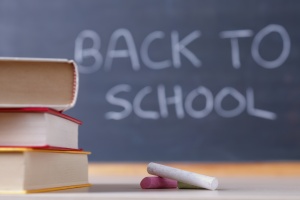 We welcome all enquiries from prospective students, parents, and members of our community.
During Term 1 each year, we hold an Open Day/Night to showcase our school, our student achievements and our specialist programs. We invite the families of all potential students to attend this informative and inspiring event.
In addition, families may wish to join one of our regular Principal's Tours, which take place throughout the term. As numbers may be limited, we do recommend that you book early.
Year 8 Enrolment
As is standard throughout South Australia, the Year 8 Enrolment process is managed by the Department for Education and Childhood Development (DECD), not the individual school.
Detailed information about the process is usually distributed to primary schools in late April. Parents with students in Year 7 complete the form 'ED176' and forward it to the Department via their primary school.
The deadline for the application to be submitted is mid-May, and DECD then allocates students to schools for the following year. Students will be notified by DECD in mid August.
Any questions should be directed to DECD.
Phone: (08) 8416 7340
For new families to the school
The enrolment process is as follows:
1. Application for enrolment form is completed and returned to Mount Barker High School
2. Application is assessed by the Wellbeing Coach
3. Previous school of enrolment and any other relevant people will be contacted
4. If the decision is made to support the enrolment you will be contacted to arrange an interview (if Mount Barker High School is your school of right your enrolment will be supported)
5. If the decision is made not to support the enrolment you will be notified including the reason for denying the enrolment
Download Application for enrolment